Aside from our amazing staff, we take the time and care to make sure even the tiniest detail is managed, in every circumstance. There, really, is no other way.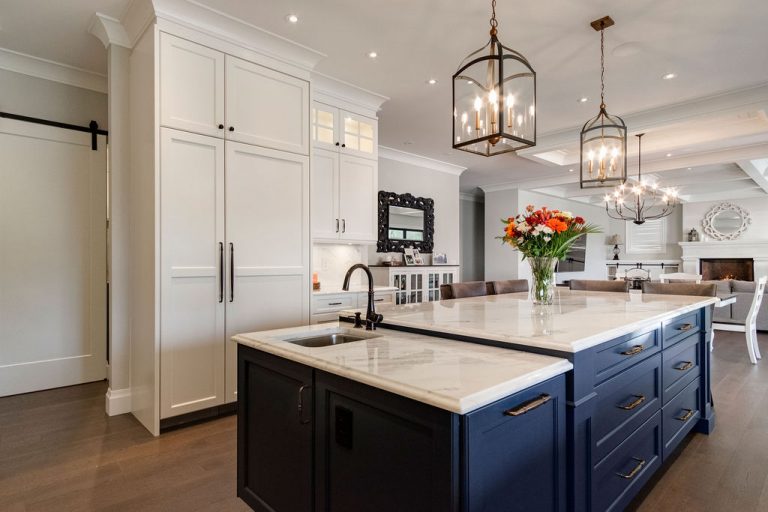 Custom Designer Homes
With our attention to detail and craftsmanship, we guarantee that your home will be a one-of-a-kind masterpiece. From the initial consultation to the final walkthrough, we'll be with you every step of the way, ensuring that your dream home becomes a reality.
Home Renovation
Our Home Renovation service will help you transform your home into a space that you'll love. From a minor refresh to a complete overhaul, we'll work with you to create a design that suits your needs, preferences, and budget.
Agricultural and Commercial
Whether you're looking to build a new barn, warehouse, or office space, we have the experience and expertise to get the job done right. Contact us today to learn more about our Agricultural and Commercial Construction service in Langley
We Build Homes of Distinction in Langley. When Can We Get Started on Yours?
Whether you are a first-time homeowner with plans on building a home where you can raise a family or an empty nester who is finally in a financial place in your life where you can think about your retirement home, we are the home builders in Langley that can help you create the living space that you never want to leave. Whether it is building something completely new or remodeling the home you already have, you can count on Belair Construction to help you design, plan, and construct just what you have envisioned. As a Langley based, family owned and operated company, we've been involved in project management for over 20 years. We're dedicated to keeping British Columbia beautiful, and we support Canadian companies whenever possible. Let's get started!
View the Beautiful Homes We Have Built in Langley. Yours Can Be Next!
Whether you are in the dreaming stage of your home-building journey in Langley or at the point where you are researching home builders and ready to start asking for quotes, Belair Construction can help. As experienced and reputable home builders in Langley, we are proud of our work and always eager to share and offer ideas on how you best achieve the home of your dreams. Our gallery includes images of breathtaking bathrooms, fabulous family rooms, divine dining rooms to die for, and even commercial space we have built over the years in Langley.
We Can Build You Glorious Bedrooms, Staircases, Kitchens, and More!
At Belair Construction we believe in always having open and honest communication, and we're not going to lie - building a home is a long, involved process. We are, however, proud of our work and have built a rock-solid reputation as home builders in Langley. In short, we like to think that we are the home building company you can trust to build awe-inspiring homes that include:
Enormous master suite bedrooms with walk-in closets and panoramic views of Beautiful BC
Instaworthy staircases that look like something straight out of an old Hollywood movie
Killer kitchens worthy of Gordon Ramsey with the storage and counter space you need to create gourmet meals or prepare for dinner parties
Contact Us to Get Started on Your Home Building Project in Langley
At Belair Construction we're always happy to meet home builders in Langley and talk about plans for building the next great living space in the Metro Vancouver area. No matter what stage you are at in your home building process, we can help, or at least offer tips and ideas on how to make your home building process a successful one. Give us a call to get started on your home building process in Langley. We've been here since 2003 and we're here for you now! Let's get started!